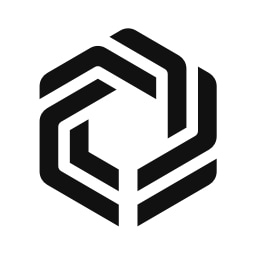 Immutable
is hiring for both 100% remote and flexible roles
Work options
100% remote; or
Up to 3 days a week in our Sydney office
About us
Immutable is an Australian-based company and market leader in blockchain gaming. Through the Immutable X platform, we are bringing transparency to the opaque world of in-game economies and providing gamers with true digital property rights. We are responsible for launching one of the most successful blockchain Trading Card Games, Gods Unchained.
Gods Unchained is a complex, multilayered strategic game that allows users the ability to build strategic decks and play those against other players in a variety of game modes. Gods Unchained is growing at a rapid pace and we need a leader that understands the needs of our team of game designers to set them up for success.
As the Lead Game Designer, you will be responsible for managing the design team and implementing systems, game modes, and strategies to propel Gods Unchained to great success. You will lead with compassion, ownership, innovation and communication with a growth mindset focused on data-driven decision making.
Join One Of Australia's Fastest Growing Startups
Want to change the way the world sees digital environments? Look no further. If you're a skilled industry professional with a burning passion for tech – reach out! Whether you're a software engineer, a scrum master, a marketing guru, a gaming genius, a business developer, a product manager, or something else entirely, we'd love to hear from you and why you believe you can make a difference.
Benefits
Competitive Salary and Employee Stock Options: Everyone in our team contributes to the success of our game-changing products, which is why we share all our wins company-wide. As we continue to succeed, stock options and a competitive salary mean you get to enjoy the upside!
Flexible working life and $750 WFH set up allowance: Work-life balance is important. Whether you want to work from home or come to our new, shiny, Sydney office the choice is yours. To help you get comfortable working from home we'll assist with a $750 contribution
Paid Parental Leave: We celebrate our growing Immutable family!
Employee Assistance Program: A 24/7 service that includes unlimited counselling for you and your family
EOY and Birthday Leave: You can enjoy 2 additional paid annual leave days at EOY and a paid day off for your birthday
Internet and Phone Allowance: $900 annually to put towards your mobile and internet expenses
Learning and Development: We are dedicated to your professional development. You'll get access to thousands of online learning courses via Go1, Udemy and Naspers. Immutable will also contribute between $1500-$2000 annually for you to invest in your continued education
Wellness Benefits: Work-life balance and your wellbeing are important to us. We will contribute $1200 annually to put towards anything that contributes to your mental or physical wellbeing
Diversity and Inclusion: We are committed to building a diverse and inclusive community for everyone. We've joined the Project F initiative aimed at removing the systemic barriers to achieving gender-balanced technology teams
Personal perks: Perkbox benefits including premium access to Aura, Calm, an online fitness portal and discounts at major retailers
Ideal office location: On-top of the Apple store on King Street, Sydney, CBD
Social events: Fun and regular company events to relax and connect with teammates
Hiring process
To be confirmed
Open roles